Last month, Netivyah founders Joseph and Marcia Shulam, together with myself, traveled to Brazil for the 13th "Restoration Conference" hosted at our sister fellowship, the Beit Har Tzion congregation in Belo-Horizonte. The theme this year was "Unlocking the Prophetic Mysteries."
Prior to the conference, we flew into Vitoria, Brazil on February 24th, and there we were warmly met by 10 people and their three cars! While there we attended a seminar with Rabbi Francisco Cardoso at the Chesed VeEmet congregation. Joseph spoke on the topic, "From Jerusalem to Jerusalem," and I presented the topic, "Israel, the Church, and Politics."
It was a privilege as well, while in Vitoria, to attend a ceremony at the state parliament honoring Rabbi Marcelo Guimarães and Rabbi Joseph Shulam with a medal and certificate for their work in strengthening the alliance between Brazil and Israel, and for researching the Jewish roots of Christianity and bringing Jews and Gentiles together.
My father Dr. David Stern was among those honored as well. Incidentally, Vitoria is located in the State of Espírito Santo, which translated is "the Holy Spirit."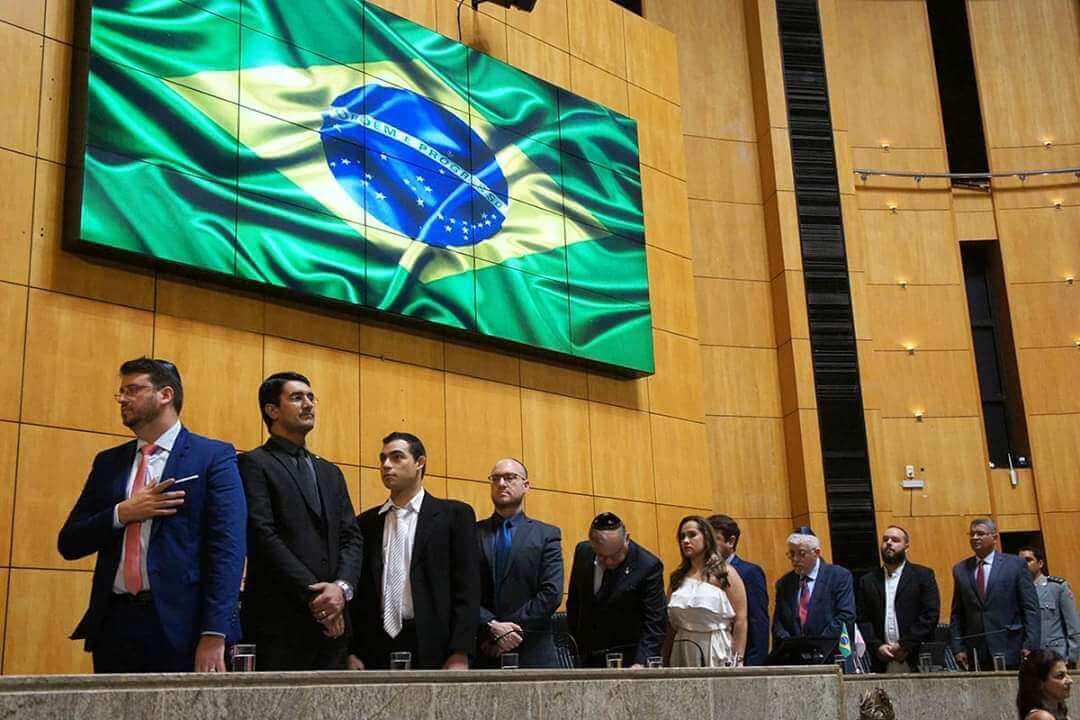 We spent three days of fellowship in the lovely city of Vitoria with its beautiful beaches, and lots of good food, especially fish which is their specialty. On Thursday, February 28th, we had a short flight over to Belo Horizonte.
Har Tzion congregation there with Rabbi Marcelo Guimarães hosted a "Talk show at the synagogue" themed, "Yeshua and the Jewish Messiah." We met with local pastors and the Assemblies of God church, giving them a Jewish perspective on faith and the Messiah in an attempt to bring them closer to the local messianic community.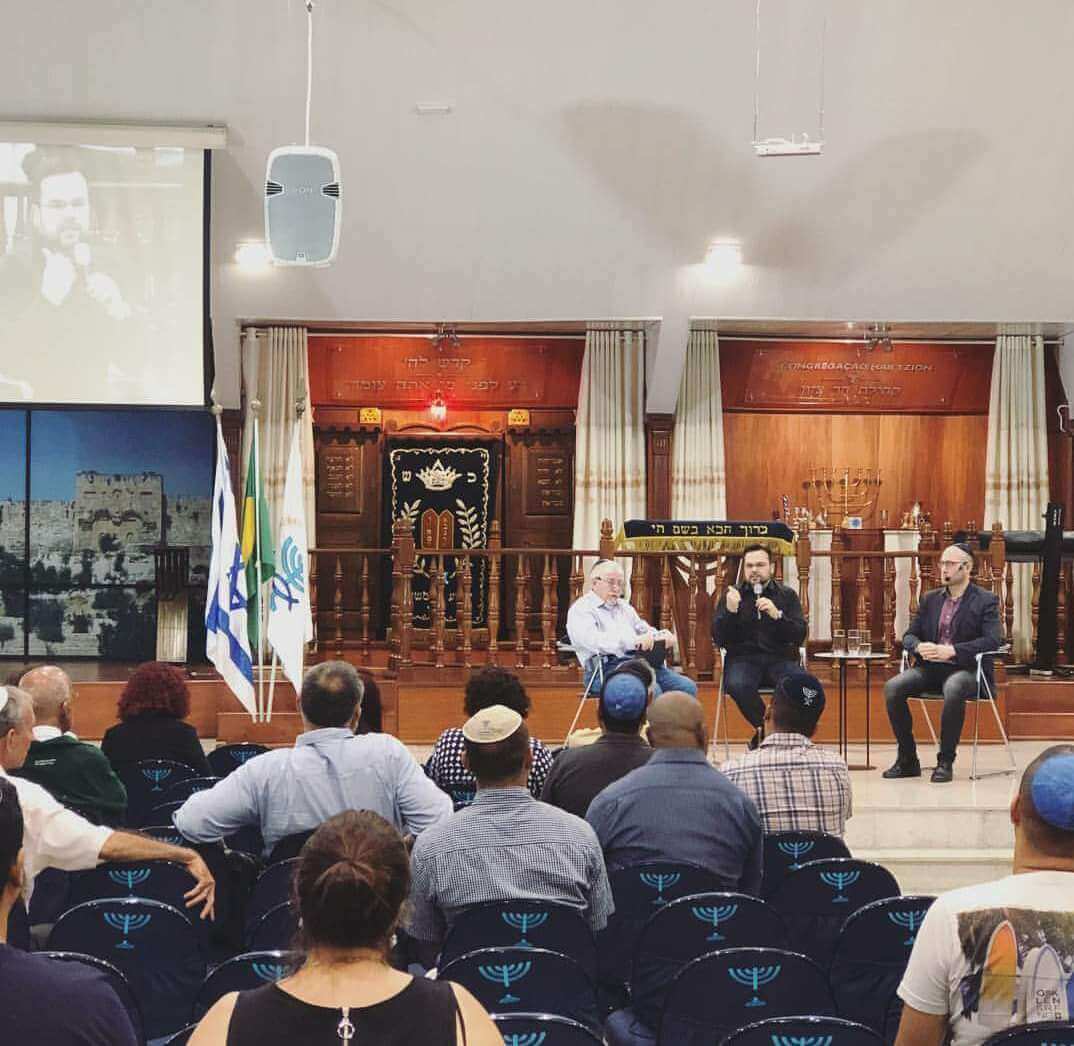 We took the opportunity to celebrate Marcia and Rosangela's birthdays the next evening, and we enjoyed a beautiful Kabbalat Shabbat the next day with several international guests at the Har Tzion synagogue. Joseph was granted the privilege to lead the Shabbat morning service speaking on the parasha Vayakhel, and then as Shabbat went out, the conference began.
The Restoration Conference took place at the hotel, and as mentioned before, its theme was "Unlocking the Prophetic Mysteries," based on Jonathan Bernis' new book. Besides Jonathan, Matheus, Marcelo, Joseph, Daniel, and Troy Wallace presented teachings throughout the conference.
Joseph spoke on "The Seed Promise," "The Restoration of Jerusalem," and the idea of "Tikkun Olam," and Daniel spoke on the issue of how the Church can help in the spiritual and physical restoration of Israel. After the conference concluded, Joseph continued and traveled to other congregations in Curitiba to encourage the brothers there.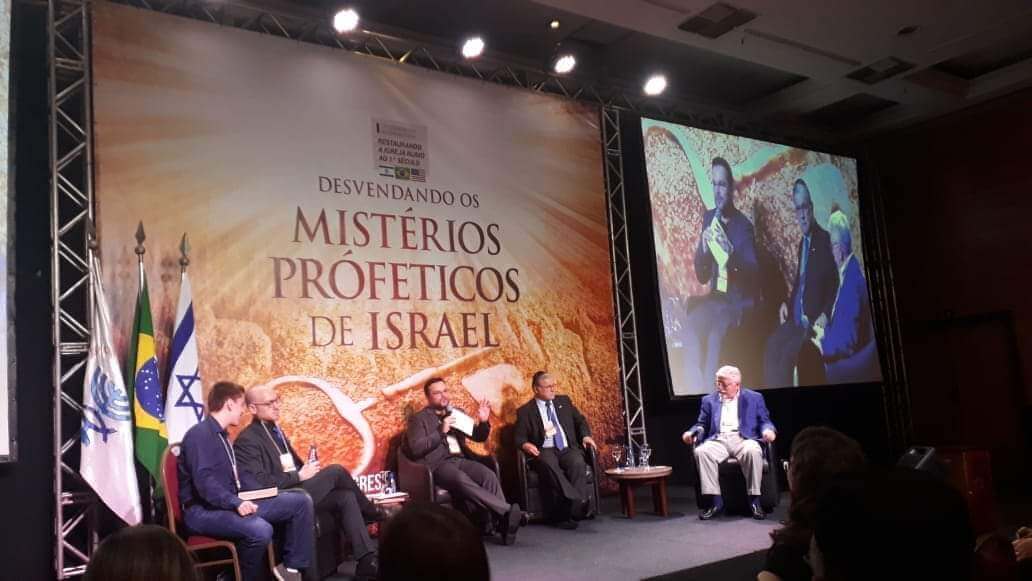 It was a wonderful visit, and we are extremely blessed to be partners with our dear brothers Marcelo and Matheus. We want to remember the Har Tzion congregation in our prayers, especially as they enter a new political chapter with a new president, and since they are on the brink of a monumental awakening in Brazil and also across all of Latin America as people embrace the Jewishness of the Messiah and His Good News.