Lecha Dodi" is translated into English as "Come my Beloved," and it is a traditional Jewish song that is part of the Kabbalat Shabbat service held on Friday nights. It was written in the sixteenth century by Shlomo Halevi Alkabetz, who later joined the Kabbalistic movement in Tzfat.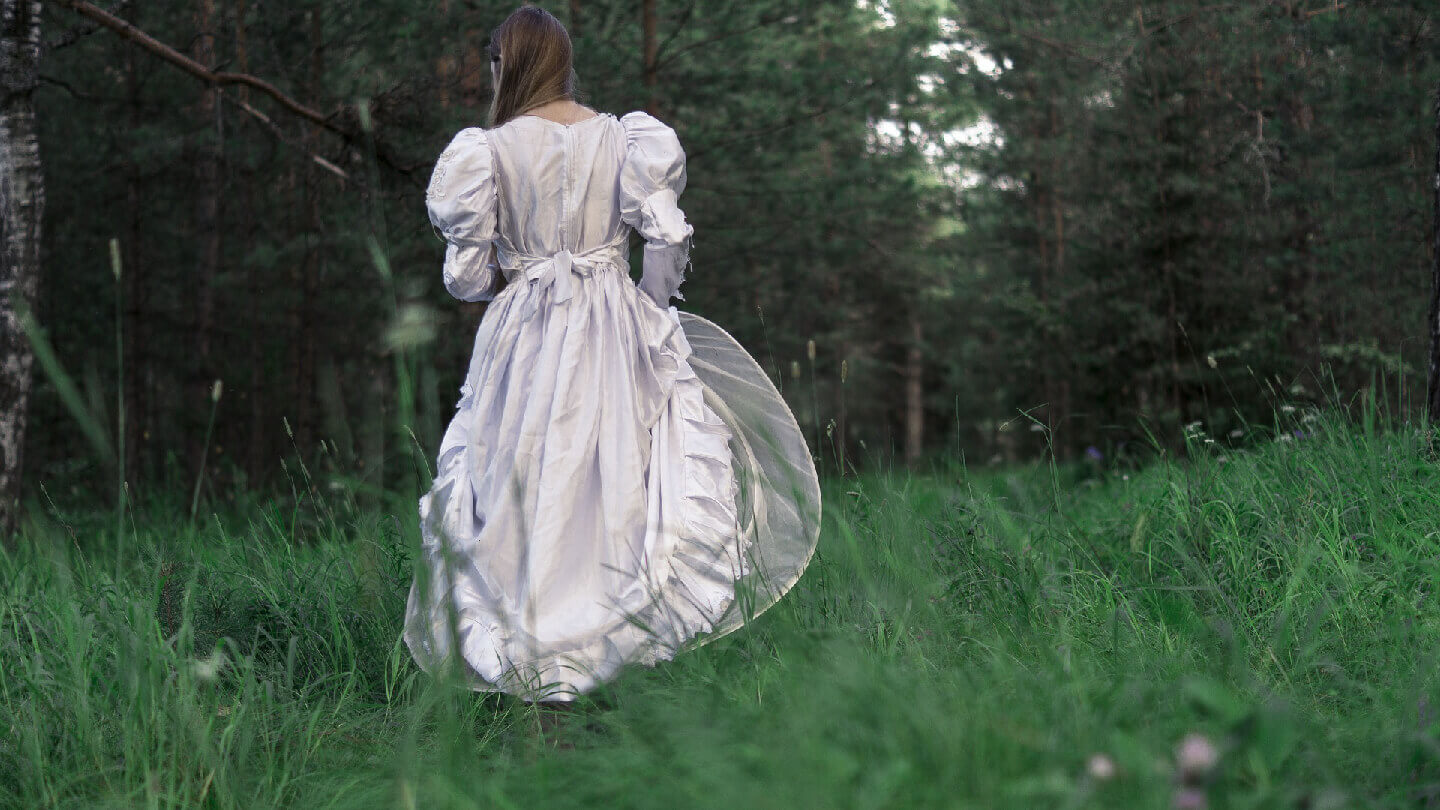 In Talmudic times, Shabbat was perceived as a bride, and the day itself was thought of as a wedding ceremony.  An example of this can be seen in the Talmud from Shabbat 119a:
"The Gemara now returns to the issue of delight in and deference to Shabbat. Rabbi Ḥanina would wrap himself in his garment and stand at nightfall on Shabbat eve, and say: 'Come and we will go out to greet Shabbat the queen.' Rabbi Yannai put on his garment on Shabbat eve and said: 'Enter, O bride. Enter, O bride.'"
The idea of Shabbat being considered a bride was further elaborated by the Kabbalists of Tzfat towards the end of the sixteenth century, who incorporated the tradition of reciting special psalms before the start of Shabbat on Friday nights. By the twelfth century, a custom was established to recite Psalm 92 as a way of welcoming the incoming Shabbat. The group of Jewish mystics in Tzfat, however, took this practice a step further.
They were known to dress in all white clothing and gather in the fields as the sun started to set on Friday evening. They would commence their Shabbat wedding ceremony by singing six additional psalms, each one representing a different day of the week.  After that, they would welcome the coming of Shabbat the bride with the song, "Lecha Dodi."
The song itself is a beautiful compilation of passages from the Bible, references of Jerusalem, the Messiah, and the Jewish people, prophecies from Isaiah, as well as hints of Talmudic and Midrashic ideology. There are numerous melodies that were written for this song from around the world, each tune differing slightly depending on the culture and sect of Judaism.
Despite the origin of this song being deeply rooted in Kabbalah, "Lecha Dodi" and the depiction of Shabbat as a bride both serve as unique ways to remember the sanctity and beauty of this special day.
Below are the lyrics to the Ashkenazi version of "Lecha Dodi" in Hebrew and English:
בעברית:
לְכָה דוֹדִי לִקְרַאת כַּלָּה. פְּנֵי שַׁבָּת נְקַבְּלָה:
שָׁמוֹר וְזָכוֹר בְּדִבּוּר אֶחָד, הִשְמִיעָֽנוּ אֵל הַמְּיֻחָד.
ה' אֶחָד וּשְמוֹ אֶחָד. לְשֵׁם וּלְתִפְאֶֽרֶת וְלִתְהִלָּה:
לְכָה דוֹדִי לִקְרַאת כַּלָּה. פְּנֵי שַׁבָּת נְקַבְּלָה:
לִקְרַאת שַׁבָּת לְכוּ וְנֵלְכָה. כִּי הִיא מְקוֹר הַבְּרָכָה.
מֵרֹאשׁ מִקֶּֽדֶם נְסוּכָה. סוֹף מַעֲשֶׂה בְּמַחֲשָׁבָה תְּחִלָּה:
לְכָה דוֹדִי לִקְרַאת כַּלָּה. פְּנֵי שַׁבָּת נְקַבְּלָה:
מִקְדַּשׁ מֶֽלֶךְ עִיר מְלוּכָה. קֽוּמִי צְאִי מִתּוֹךְ הַהֲפֵכָה.
רַב לָךְ שֶֽׁבֶת בְּעֵֽמֶק הַבָּכָא. וְהוּא יַחֲמוֹל עָלַֽיִךְ חֶמְלָה:
לְכָה דוֹדִי לִקְרַאת כַּלָּה. פְּנֵי שַׁבָּת נְקַבְּלָה:
הִתְנַעֲרִי מֵעָפָר קוּמִי. לִבְשִׁי בִּגְדֵי תִפְאַרְתֵּךְ עַמִּי:
עַל יַד בֶּן יִשַׁי בֵּית הַלַּחְמִי. קָרְבָה אֶל נַפְשִׁי גְאָלָהּ:
לְכָה דוֹדִי לִקְרַאת כַּלָּה. פְּנֵי שַׁבָּת נְקַבְּלָה:
הִתְעוֹרְרִי הִתְעוֹרְרִי. כִּי בָא אוֹרֵךְ קֽֽוּמִי אֽוֹרִי.
עֽוּרִי עֽוּרִי שִׁיר דַבֵּֽרִי. כְּבוֹד ה' עָלַֽיִךְ נִגְלָה.
לְכָה דוֹדִי לִקְרַאת כַּלָּה. פְּנֵי שַׁבָּת נְקַבְּלָה:
לֹא תֵבֽוֹשִׁי וְלֹא תִכָּלְמִי. מַה תִּשְתּוֹחֲחִי וּמַה תֶּהֱמִי.
בָּךְ יֶחֱסוּ עֲנִיֵּי עַמִּי, וְנִבְנְתָה עִיר עַל תִּלָּהּ:
לְכָה דוֹדִי לִקְרַאת כַּלָּה. פְּנֵי שַׁבָּת נְקַבְּלָה:
וְהָיוּ לִמְשִׁסָּה שֹׁאסָֽיִךְ. וְרָחֲקוּ כָּל מְבַלְּעָֽיִךְ.
יָשִׂישׂ עָלַֽיִךְ אֱלֹהָֽיִךְ. כִּמְשׂוֹשׂ חָתָן עַל כַּלָּה:
לְכָה דוֹדִי לִקְרַאת כַּלָּה. פְּנֵי שַׁבָּת נְקַבְּלָה:
יָמִין וּשְׂמֹאל תִּפְרֽוֹצִי. וְאֶת־ה' תַּעֲרִֽיצִי.
עַל יַד אִישׁ בֶּן פַּרְצִי. וְנִשְׂמְחָה וְנָגִֽילָה:
לְכָה דוֹדִי לִקְרַאת כַּלָּה. פְּנֵי שַׁבָּת נְקַבְּלָה:
בּֽוֹאִי בְשָׁלוֹם עֲטֶרֶת בַּעְלָהּ. גַּם בְּשִׂמְחָה וּבְצָהֳלָה.
תּוֹךְ אֱמוּנֵי עַם סְגֻּלָּה. בּֽוֹאִי כַלָּה, בּֽוֹאִי כַלָּה:
לְכָה דוֹדִי לִקְרַאת כַּלָּה. פְּנֵי שַׁבָּת נְקַבְּלָה:
Transliteration:
Lecha dodi likrat kala, p'nei Shabbat n'kabelah!
Shamor v'zachor b'dibur echad,
Hishmi'anu el ha'meyuchad.
Adonai echad u'shmo echad;
L'shem ul'tiferet v'l'tehila.
Lecha dodi likrat kala, p'nei Shabbat n'kabelah!
Likrat Shabbat l'chu v'nelcha,
Ki hi m'kor ha'bracha.
Me'rosh mi'kedem n'sucha;
Sof ma'aseh b'mach'shava t'chila.
Lecha dodi likrat kala, p'nei Shabbat n'kabelah!
Mikdash melech, ir m'lucha,
Kumi, tze'i mi'toch ha'hafecha.
Rav lach shevet b'emek ha'bacha;
V'hu yachmol alai'yich chemla.
Lecha dodi likrat kala, p'nei Shabbat n'kabelah!
Hitna'ari me'afar kumi,
Livshi bigdei tifartech ami.
Al yad ben Yishai beit haLachmi;
Karva el nafshi g'ala.
Lecha dodi likrat kala, p'nei Shabbat n'kabelah!
Hit'oreri, hit'oreri,
Ki va orech, kumi uri.
Uri, uri, shir daberi;
K'vod Adonai alai'yich nigla.
Lecha dodi likrat kala, p'nei Shabbat n'kabelah!
Lo tevoshi v'lo tikalmi,
Mah tishtochachi uma tehemi.
Bach yechesu ani'yei ami;
V'niv'neta ir al tila.
Lecha dodi likrat kala, p'nei Shabbat n'kabelah!
V'hayu lim'shisa sosai'yich,
V'rachaku kol m'valai'yich.
Yasis alai'yich Elohai'yich;
Kimsos chatan al kala.
Lecha dodi likrat kala, p'nei Shabbat n'kabelah!
Yamin u'smol tifrotzi,
V'et Adonai ta'aritzi.
Al yad ish ben Partzi;
V'nism'cha v'nagila!
Rise, and face the rear of the shul.
Lecha dodi likrat kala, p'nei Shabbat n'kabelah!
Bo'i v'shalom, ateret ba'ala,
Gam b'simcha uv' tzhala.
Toch emunei am segula; Bo'i chala, bo'i chala.
Lecha dodi likrat kala, p'nei Shabbat n'kabelah!
The English translation:
Come my Beloved
to greet the bride
The Sabbath presence
let us welcome!
'Observe' and 'Remember'
both uttered as one
The One and Only God
made us hear
Hashem is one
and His Name is one
for renown, for splendor
and for praise
Come my Beloved …
To welcome the Sabbath
come let us go
for it is the
source of blessing
from the beginning
from antiquity
she was honored
last in deed but
first in thought
Come my Beloved …
O Sanctuary of the King
royal city
Arise and depart
from amid the upheaval
too long have you dwelled
in the valley of weeping
He will shower
compassion upon you
Come my Beloved …
Shake off the dust arise!
Don your splendid clothes
My people
through the son of Jesse
the Bethlehemite!
Drew near to my soul
redeem it!
Wake up! Wake up!
For your light has come
rise up and shine
Awaken, awaken,
utter a song
The glory of Hashem
is revealed on you
Come my Beloved …
Feel not ashamed
be not humiliated
Why are you downcast?
Why are you disconsolate?
In you will My people's
afflicted find shelter
As the City is built
upon its hilltop
Come my Beloved …
May your oppressors
be downtrodden
And may those who
devoured you
be cast far off
Your God will rejoice
over you
Like a groom's rejoicing
over his bride
Come my Beloved …
Rightward and leftward
you shall spread
out mightily
and you shall extol
the might of Hashem
through the man
descended from Peretz
Then we shall be
glad and mirthful
Come my Beloved …
Enter in peace
O crown of her husband
Even in joyous song
and good cheer
Among the faithful
of the treasured nation
Enter, O bride!
Enter, O bride!
Come my Beloved …