We love our soldiers, especially our believing soldiers. This year we are again showing our love by giving them something that they will be able to regularly use while they're in the service and afterward.
Israeli law mandates that both men and women must serve their country after finishing their education. For anyone, serving in the army is typically a demanding and challenging experience but even more so for believers. Not only must they overcome the routine challenges, they also must defend and live their faith.
For this reason, Netivyah proudly supports Messianic soldiers throughout the country by donating both appreciated and useful gifts to them, every spring, for the past ten years.
This year, we have decided to give away high-quality Everest 80-liter (21 gallon) backpacks that will be loaded with snacks and toiletry products, as well as an encouraging card written by our community members.
Not only will this special present be perfectly useful to the soldiers, but it will also show them that they are supported by other believers throughout the world.
Our goal is to distribute these care packages during the month of March to about 200 believing soldiers that are actively serving in the Israel Defense Forces.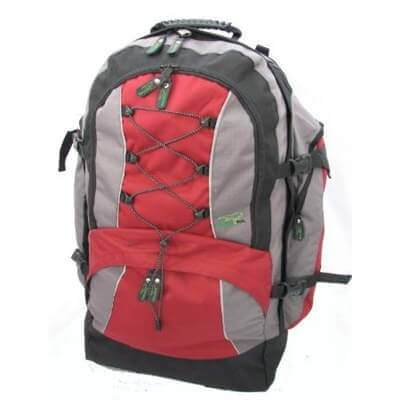 Everest 80-liter backpack
A major contributor to this initiative requires special mention and appreciation. New Beginnings Church in Dallas, Texas has faithfully partnered with Netivyah on this project several years already, and their donations have empowered Netivyah to substantially boost the quantity and quality of the care packages.
On behalf of Netivyah and of the hundreds of ambassadors of Messiah throughout the Israeli Defense Forces, we wish to thank Pastor Larry Huch and his community from the depths of our grateful hearts for abundantly blessing the people and nation of Israel.
You also have the opportunity to partner with us in blessing Messianic Israeli soldiers. If you have a heart for Israel and especially for hard-working service members, then commit to this worthy cause and support a believing Israeli soldier today!
Join us in bringing a smile to an Israeli soldier. God bless you for your donation and support of Messianic soldiers in Israel.
Photos courtesy of the Israel Defense Forces